Megadeth Tour Locations
Megadeth is on tour again and bringing sold out concerts to some of the best concert venues around. Check out the latest and upcoming Megadeth tour locations below. The venues below are excited to be hosting the high anticipated Megadeth concert tour!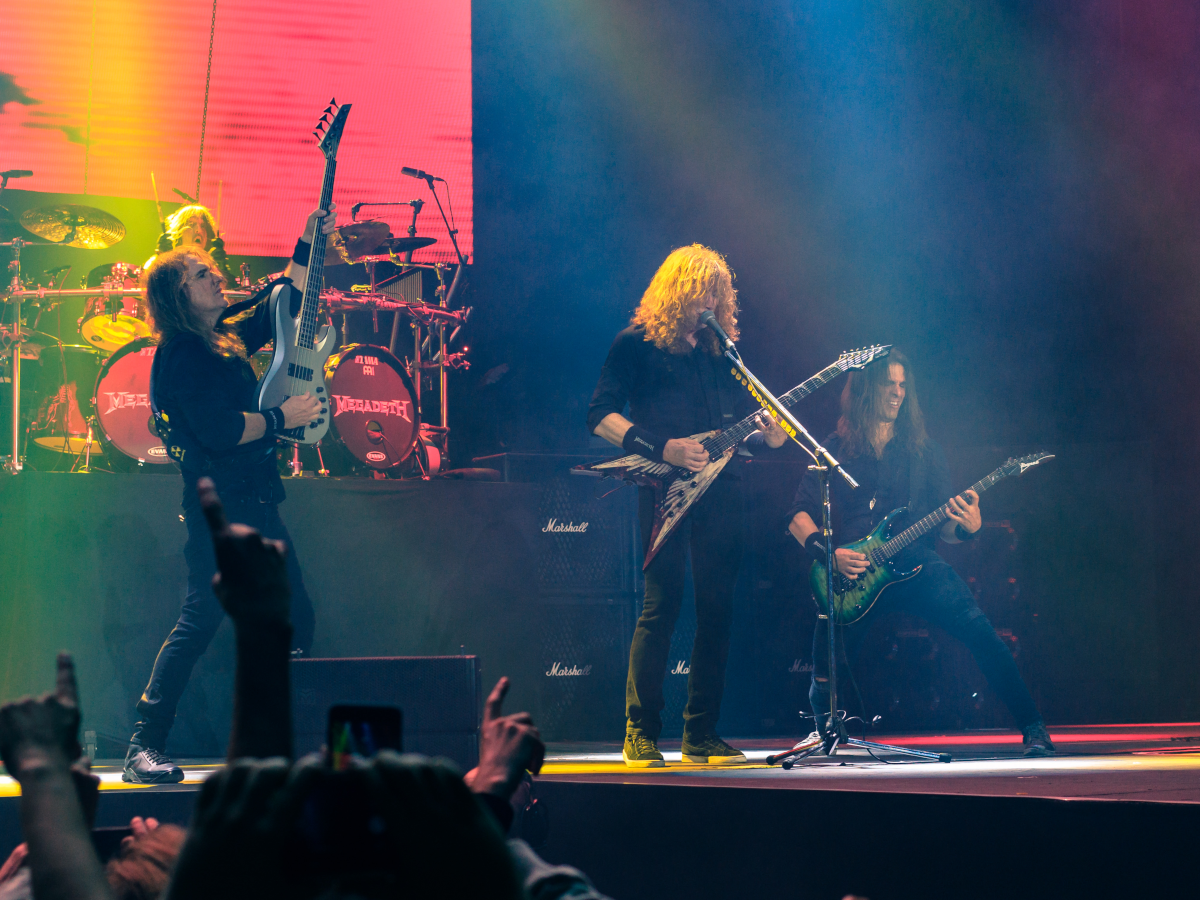 Megadeth has a richly storied history with concert tours that have gone as far back as 1984. In their early years, most of the band's tours were at venues in North America as the band was an underground sensation. But shortly after hitting the mainstream, the band started touring across the world.
During the late 80s, the band had its first packed touring year with over 100 concerts played in 1988. This included a stop at Grugahalle Essen in Essen, North Rhine-Westphalia, Germany on May 22, 1988. As well as taking part in Monsters of Rock 1988 which was held in Donington Park in Derby, England.
The 1990s saw Megadeth remain busy with every year having 60+ concerts per year, excluding 1994 which only had 8 concerts played. Just like before, these concerts were played across North American venues as well as tour dates across the globe, especially as the band had a noted following overseas.
But then the 2000s came, which brought one of the biggest changes for the band. Specifically, Dave Mustaine organized a traveling heavy metal music festival which he called the Gigantour. The tour was sporadically played and founded with dates across North America. The 2006-2007 Gigantour also included dates in Australia. The bands appearing on the tour were chosen by Mustaine and was set as an alternative to similar tours like Ozzfest. The last Gigantour took place in 2013, so fans are wondering if this awesome initiative will come back. And reportedly the name was inspired by the anime, Gigantor, which Mustaine was said to be a fan of.